Coming to Stonecrest Church, Warren, NJ
February 7, 2020
Guest Registration Is Now Full! You can add your name to the waiting list.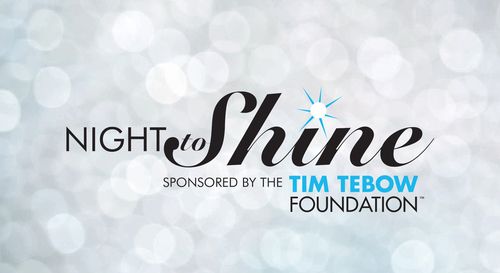 What is Night to Shine?
Night to Shine is a worldwide movement that is changing Valentine's Day weekend from simply a celebration of love, to a celebration of God's love, for people with special needs. The night features an unforgettable prom night experience for people with special needs, ages 14 and older. Every guest of Night to Shine enters this complimentary event on a red carpet complete with a warm welcome from a friendly crowd and paparazzi. Once inside, guests receive the royal treatment, including hair and makeup stations, shoe shining stations, limousine rides, corsages and boutonnieres, a karoake room, a catered dinner, prom favors for each honored guest, a Respite Room for parents and caretakers, and, of course, dancing!
We also offer a separate Respite Dinner for parents and caregivers during the Night To Shine prom.
Volunteer Registration opens December 1st, 2019 at 8:00am!
Come back to register as a volunteer for Night To Shine on Sunday, December 1st. There are many ways to help as a volunteer. Previous involvement in Night To Shine or Stonecrest Community Church is not required, though all volunteers will require a background check and mandatory training.